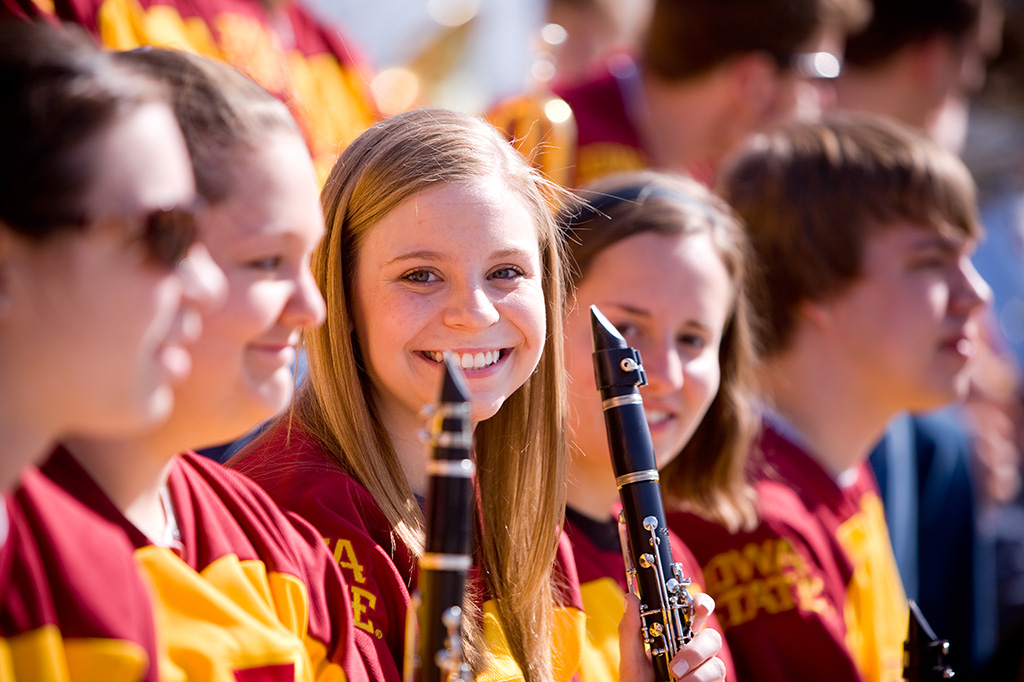 The College of Liberal Arts and Sciences (LAS) engages all students on campus and enriches their college experience and future lives. Thanks to the broad diversity of courses in all areas of the college, students acquire the skills and knowledge basis that provide the foundation to all majors at Iowa State. LAS teaches foundation courses in the mathematical disciplines, physical and biological sciences, and communication that are essential prerequisites for students across the university. LAS is also uniquely able to provide focused programs, such as minors and certificates, accessible to a broad range of majors, that add value and distinctiveness to their degrees. Through LAS courses, Iowa State students learn to appreciate the world views, diversity, and interconnectedness of all people, and thus are better equipped to live and work with them.
Goal 1
Enhance the fundamental mission of the College of Liberal Arts and Sciences in supporting the disciplinary training of all majors at Iowa State University.
Objective 1.1
Provide a curriculum that is responsive to the needs of society, that has the flexibility to adapt to advances in disciplines both within LAS and in other colleges, and that includes emphases on critical thinking, problem solving, and analytical skills.
Objective 1.2
Further develop the ability for LAS departments and programs to evaluate the outcomes of the curricula through which students receive their education, and incorporate these data for iterative improvements to the curriculum and its delivery.
Goal 2
Support instructional and pedagogical innovation. LAS faculty are key to delivering intellectual and cultural diversity, developing students' critical thinking skills, and providing disciplinary breadth to all academic programs.
Objective 2.1
Increase the number of courses that include active, service, and/or experiential learning to expand the breadth of learning opportunities, including those delivered through online learning methods. Actively pursue ways to enhance teaching methods, and incorporate pedagogies demonstrated to improve the student learning experience.
Objective 2.2
Identify courses or tracks with demonstrably high Drop-Fail-Withdraw (DFW) rates, and provide support and pedagogical resources to improve student success.
Goal 3
Improve the integration of LAS-delivered courses and programs for students in all majors, better articulate the inter-dependency of academic programs in other colleges with courses delivered by LAS faculty, and reinforce the underlying importance and value of a liberal arts perspective, regardless of major.
Objective 3.1
Promote cultural learning and social awareness in all students, beyond that specified for degree requirements; establish opportunities for enhanced learning about societal responsibilities, respect, and tolerance.
Objective 3.2
Promote the opportunities and value offered by ISU's 'Open Option' program and enhance all aspects of the learning experience of 'Open Option' students.